Main Page
Jump to navigation
Jump to search
Geospace Environment Modeling (GEM)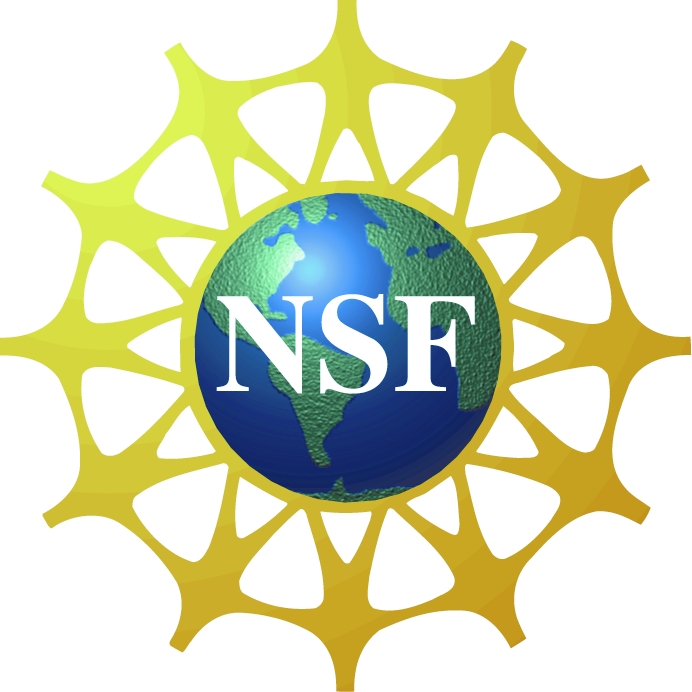 Geospace Environment Modeling (GEM) is a broad-based, community-initiated research program on the physics of the Earth's magnetosphere and the coupling of the magnetosphere to the atmosphere and to the solar wind. The purpose of the GEM program is to support basic research into the dynamical and structural properties of geospace, leading to the construction of a global Geospace General Circulation Model (GGCM) with predictive capability. This GGCM model will be modularized and will complement parallel developments of magnetohydrodynamic models. The strategy for achieving GEM goals is to undertake a series of focus groups and challenge campaigns, in both theory and observational modes, each focusing on particular aspects of the geospace environment.
The Geospace Environment Modeling (GEM) program is sponsored by National Science Foundation (NSF) Division of Atmospheric and Geospace Sciences.
New to GEM? Get the Newsletter!
Want to stay informed about GEM activities? Sign up for announcements through the GEM Messenger - more information here.
What's New
The venue for our 2023 GEM Summer Workshop is the Wyndham San Diego Bayside Hotel in San Diego, CA (https://www.wyndhamsandiegobay.com). The workshop will take place the week of June 11th - 16th. The hotel reservation link at the negotiated rate for GEM, together with the registration and meeting schedule pages will be posted at our gemworkshop.org web site at a later date.
The GEM Financial Aid application is now open! Deadline to submit both the student application and the advisor letters is April 5, 2023. Click here to apply: https://gemworkshop.org/gem-financial-aid-application/
Note the following selection criteria:
Applicants must be enrolled in a US-based institution and traveling from a location within the US.
Applicants must be enrolled in a university as a graduate student on the date the financial support application closes.
A student applicant's advisor must submit a letter of acknowledgement. A statement of financial need is optional.
Students receiving financial support must participate during the Student Day activities and present a poster during the main workshop poster sessions.
Student representatives will be funded.
Student tutorial speakers will be funded.
Financial need: letters from the student's advisor (or from the post-doc applicant) stating the level of financial need will be considered (e.g., the post doc has no travel funding; the advisor only has travel funding for one student but has five students who want to attend, etc.).
Lottery: Of the remaining funds, students will be selected via a lottery system. 1st time attendees will be weighted heavier in the randomized selection to ensure they are prioritized. There will be a box to check on the application to note if this is the student's first time attending GEM.
GEM Community Knowledge Base
The science component of the GEM Workshops are led by a volunteer Steering Committee. To promote transparency and provide an informal guide to existing, new, and future members of the Steering Committee, a document of GEM Steering Committee Best Practices was developed. This document, updated in October 2019, is available here.
The hallmark of GEM workshops is its community-led workshop-style sessions, carried out through focus groups. Interested in applying to run a focus group and are not sure how to do it? Are you currently running a focus group and need ideas for how to achieve the workshop-style in your focus groups? Advice from previous focus group leaders on proposing and running a focus group, updated in October 2019, is available here.
Anti-Harassment Policy for GEM Meetings and Activities
GEM is committed to ensuring that all participants in all GEM activities have an environment that is free from harassment. This policy applies to all attendees at GEM activities including scientists, students, guests, staff, and contractors participating in scientific sessions, auxiliary meetings, and social events associated with any GEM gathering or other activity. See the GEM Anti-Harassment Policy, NSF Sexual Harassment for Conferences, and NSF Conference Workshop Symposium Participant Notice for details. If you would like to report an incident, please fill out the form on the UNH page.
Commitment to Diversity, Equity and Inclusion in the GEM Community
GEM stands with the numerous professional and academic societies around the world that have pledged to support diversity, equity and inclusion, and commits to listen, advocate, and break down barriers for persons of color. We acknowledge that deep biases and inequities exist that prevent the full participation of people of color in our own scientific community. The GEM Steering Committee and leadership commit to being intentionally and actively anti-racist through education and best practices. Please see the GEM Inclusion Statement for further details.
GEM Statement on War and Violence
The GEM community is deeply concerned by the increase of actions of war and violence in the world that lead to the destruction of life and livelihood, and humanitarian crises. The fulfillment of GEM goals, to understand the global-scale geospace system, depends upon the collaboration and coordination of researchers and organizations from all countries. We stand with so many around the world demanding the use of diplomatic negotiations to resolve disputes, restore peace, and return to a safe, collaborative international environment.
Acknowledgment and Disclaimer
Any opinions, findings and conclusions or recommendations expressed at this website are those of the authors and do not necessarily reflect the views of the National Science Foundation (NSF). Comments about this website can be e-mailed to geospace.environment.modeling [at] gmail.com.